AuthorBuzz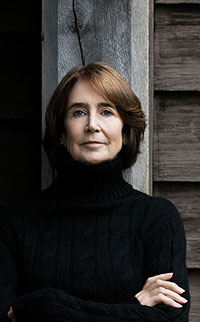 Roxana Robinson
Dear Reader,
Captain Frank Dawson was an English journalist; Sarah Morgan, the beautiful daughter of a Baton Rouge judge. After the Civil War they married in Charleston, SC, where at first they flourished: he as an influential editor, she a writer and mother. Later his views on race were considered too progressive then his household was fatally disrupted by a sinister neighbor. This is the story of a literary romance, a true crime, racial politics, and the real history of my great-grandparents.  
DAWSON'S FALL has been praised by The
New York Times
, The
Washington Post
and The
New Yorker
as well as by Josephine Humphreys, Amy Bloom, Lee Smith and Frances FitzGerald.  
Email me at 
requests@wunderkind-pr.com
for a chance to win one of five signed copies. 
Best, 
Roxana Robinson, author of
Cost and Sparta
www.RoxanaRobinson.com