AuthorBuzz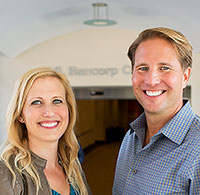 Jennifer Rock & Michael Voss
Dear Reader,
Business Solutions, Inc. is in chaos. While employees stalk free snacks and rendezvous in the stairwells, company execs and shady consultants are running the company into the ground. Can former warehouse guy Will Evans and corporate mercenary Anna Reed set aside their differences to save this dumb-but-well-intended company from itself?
Reviewers call the novel B.S., INCORPORATED "wildly entertaining" and "a rich combination of comedy, ingenuity and sass."
We're giving away five books — write to us at
rock.voss@gmail.com
for a chance to win!
Jennifer Rock & Michael Voss
www.RockAndVossBooks.com