AuthorBuzz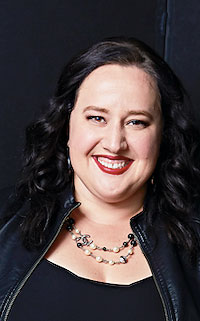 Carrie Ann Ryan
Dear Reader,
I've always wanted to write a book with a married couple who falls in love with another. Watching these three take the gentle and terrifying steps into an unconventional yet blissful relationship was worth every headache of planning the book.
I hope you love their romance because, as always... Love is Love is Love is Love is Love.
Please write to
1001DarkNights@gmail.com
for a chance to win one of five copies.
Carrie Ann Ryan
www.1001DarkNights.com