AuthorBuzz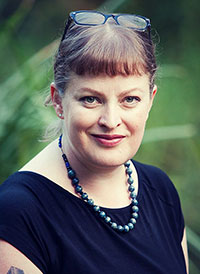 Kylie Scott
Dear Reader,
"Trust" is my first ever Young Adult Romance and it also happens to be my first independent release. It's a little different from the Contemporary Romance that I normally write, so I'm extremely excited (and quietly terrified) to share it with you.
This book is much more than just a coming of age story. It is the story of what happens to seventeen-year-old Edie when she gets caught up in a robbery gone wrong at the local convenience store. It's about a girl struggling with body issues and then dealing with PTSD while reassessing her whole life. It's about her life after the family, the friends, the struggle, and the boy who survived the robbery with her, who is supposed to be just her friend, but maybe winds up becoming a whole lot more.
To celebrate the release of TRUST, I've got five signed copies to giveaway! Write to
kyliescottbooks@gmail.com
for a chance to win one.
Kylie Scott
KylieScott.com