AuthorBuzz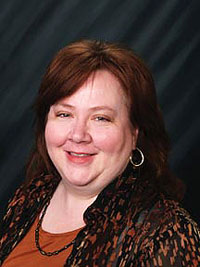 Lorna Seilstad
Dear Reader,
When you think of summer what comes to mind? For me, it means baseball, lemonade, beaches and fun. I wanted A GREAT CATCH, book 2 in the Lake Manawa Summers Series, to capture the essence of the season. I wanted to write a book that was as fresh as a dip in the lake, but one that also dealt with subjects that women faced in 1901 and still face today.
I loved researching this book and learning about the fight for woman suffrage and the Bloomer Girls teams. The Bloomer Girls teams were made up of women baseball players who traveled the country and played against men's local and club teams. It's hard to imagine the great crowds that turned out to see the "spectacle" of women ball players.
Visit me at
www.LornaSeilstad.com
to learn more about the Lake Manawa Summers Series.
Blessings,
Lorna Seilstad