AuthorBuzz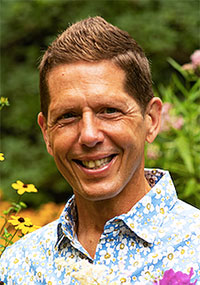 Viola Shipman
Dear Reader,
Does your garden tell a story? Mine does. And it's the inspiration behind my new novel, THE HEIRLOOM GARDEN, which explores the unlikely relationship between two very different women brought together by the pain of war but bonded by hope, purpose... and flowers.
My grandma was a grand gardener and many of her original flowers (like her perfumed peonies!) now live in my garden. Each holds a special family memory. If you love gardening, multigenerational sagas filled with hope and history (this explores WWII Victory Gardens and 2020 marks the 75th anniversary of the end of WWII), or just adore books and flowers, THE HEIRLOOM GARDEN is the spring "pick" for you!
I'm giving away five books... and heirloom seed packets for your garden! Write to me — 
gary@waderouse.com
 — for a chance to win one!
xo,
Viola
ViolaShipman.com