AuthorBuzz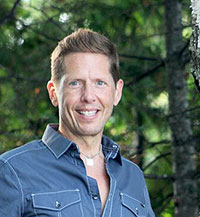 Viola Shipman
Dear Reader,
THE RECIPE BOX is inspired by my grandmothers' beloved recipe boxes and filled with treasured family desserts like cherry chip cake and peach-blueberry slab pie. We all have old, flour-flecked, handwritten recipe cards with treasured recipes, ones we ask our moms, grandmas and sisters to make because they capture beautiful memories. Like a favorite family dessert, THE RECIPE BOX is filled with love and sweetness, things we could use more of these days.
Richard Paul Evans calls the novel "a touching tribute to the women and food that unite us and connect our past to the present." A perfect book for readers and foodies of every age!
I'm giving away five books, but ANYONE who enters will receive a beloved family recipe! Email 
contact@violashipman.com
 for a chance to win!
Much love,
Viola
ViolaShipman.com