AuthorBuzz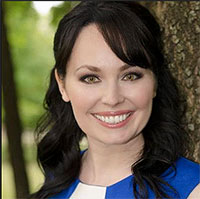 Gena Showalter
Dear Reader,
Welcome to the sizzling hot paranormal romance series, Lords of the Underworld, where demon possessed warriors are actually...the heroes. I've redone the myth about Pandora's Box to prove men opened the fabled container for violence, pain, death, and many more! These ultra bad boys are ice cold AND fiery hot. Always irreverent, sometimes charming, they aren't afraid to get their hands bloody. Every book stands alone and every immortal melts for his one and only true love.
Please write to
1001DarkNights@gmail.com
for a chance to win one of five copies.
Gena Showalter
www.1001DarkNights.com