AuthorBuzz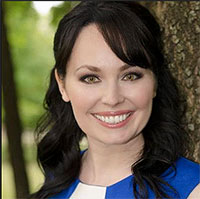 Gena Showalter
Dear Reader,
She's the snarky goddess possessed by Narcissism. He's the beast as obsessed with her as she is. What could go wrong? The answer is tons of things. You see, Brochan has a serious beef with Viola, who condemned his brother to death. (Oops?) But he also senses that she's his fated mate, so he's torn between hatred and lust. Buckle up. This is a bloody, wild ride!
Please write to
1001DarkNights@gmail.com
for a chance to win one of five copies.
Love,
Gena
www.1001DarkNights.com
www.GenaShowalter.com