AuthorBuzz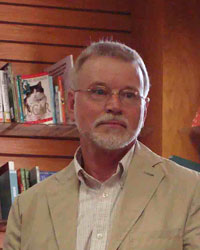 Frank P. Slaughter
Dear Reader,
You're going to love Will Castor, main character in my new novel, ECHOES OF DISTANT THUNDER. This fast paced story lets us peek behind the curtain of time and shows us the Civil War and its aftermath in stunning detail through the eyes of a twenty year old farm boy turned artillery soldier. Wounded in mind and body, Will returns home and reels from one crisis to another as he tries to reconcile the realities of the battlefield with post war civilized society. A compelling story set against the backdrop of historical events – war, tragedy, romance and redemption, it's all there. Be prepared to laugh and cry...
This is pure joy to read... -Doug Stanton, Author of
New York Times
best seller
In Harm's Way
and
Horse Soldiers
Please contact me through my website for a chance to win one of 5 books I'm giving away!
FrankPSlaughter.com
All the best,
Frank Slaughter