AuthorBuzz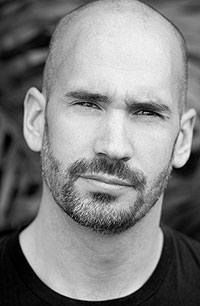 Scott Stambach
Dear Reader,
THE INVISIBLE LIFE OF IVAN ISAENKO brings to life something that we've all experienced on some level — that transformation that can only come from being connected with another human being. 
Ivan is a lifelong resident of the Mazyr Hospital for Gravely Ill Children in Belarus. Life has left him snarky, yet endearing, and totally riddled with defense mechanisms. He curates a very detached and carefully managed life for himself to avoid feeling too much. But when Polina arrives he wants something for the first time in his life. He wants her to live.
Ultimately, Ivan's story is about choosing life over fear and embracing the richness held inside of lives we sometimes write off. This makes it a perfect choice for those book club discussions that you can't stop thinking about for days.
Write me at 
sstambac@gmail.com
 for a chance to win 1 of 5 copies! 
Warmly,
Scott Stambach
www.ScottStambach.com