AuthorBuzz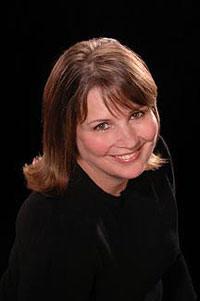 Amanda Stevens
Dear Reader,
Cemetery restorer Amelia Gray has a problem. She's plagued by ghosts—greedy, grasping, ravenous entities that prey on human emotions and devour their life force. In order to protect herself, Amelia has always held fast to her father's rules. But a haunted police detective has entered her world and now everything is changing...including the rules that have always kept her safe.
I would like to invite you into Amelia's dark, dreamy, withering world via THE RESTORER, the first installment in The Graveyard Queen Series. For more mysterious goings-on, please visit my new website at
www.AmandaStevens.com
where you'll find trailers, short stories, excerpts and previews. Then send me an email (Contact Page) for a chance to win one of five signed copies of my book, along with a Starbucks gift card to chase away the graveyard chill. I'd also love to hear your ghost stories!
Happy restorations!
Amanda Stevens