AuthorBuzz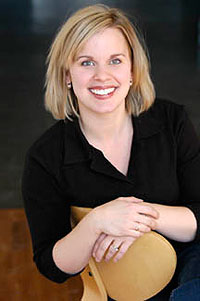 Kimberly Stuart
Dear Reader,
Be forewarned: This isn't your typical Amish novel. Nellie is her town's self-appointed genius and is itching to start her career as a private investigator. She gets her big break when Amos, a former Amish with questionable fashion sense, hires Nellie to infiltrate the Amish in search of his ex-girlfriend. So Nellie straps on a bonnet, brushes up her Pennsylvania Dutch, and heads to the farm. Even a genius, however, can't juggle elaborate lies, an alienated best friend and a grandmother who needs her more than ever. OPERATION BONNET is a fresh take on love, laughter and the joy of fitting in where you least expect it.
Visit
www.KimberlyStuart.com
and enter to win one of five gift baskets including a signed book and Amish yummies!
Warm wishes,
Kimberly Stuart