AuthorBuzz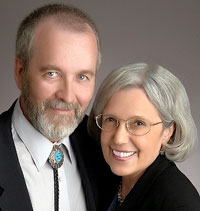 Aimée Thurlo
Dear Reader,
HOMESPUN CHRISTMAS is a book I've wanted to write for a long time. It's about coming together as a community, and about staying strong even when the odds are against you. When Independence, NM loses the one industry that kept them going, the crafters get together to breathe new life into their dying town. This wholesome, heartwarming romance is about pride in the Made in the USA label.
I'm giving away 5 books. Please write to me at
ADThurlo@aol.com
, and put CONTEST in the subject line to enter!
Aimée Thurlo
AimeeAndDavidThurlo.com