AuthorBuzz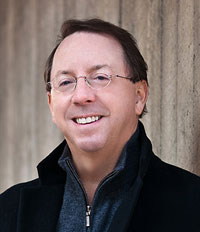 Thomas Waite
Dear Reader,
If you've ever wondered what it would be like to create your own firm and sell it to a high-flying technology company on the verge of going public - only to see your best friend murdered and your dreams shattered by corrupt executives — then this is the novel for you. TERMINAL VALUE is to the technology world what John Grisham is to law firms — a taut thriller that exposes the greed and corruption that can go on behind the scenes in business. The title is a double-entendre: the literal definition of the term "terminal value" is the value of an asset at the end of its useful life.
As an entrepreneur who has built and sold a firm to an Internet technology company, and a seasoned senior business executive who has seen the best and worst of the corporate world, my novel contains the authentic insights only an industry insider could offer. So hurry and write me at
tom@thomaswaite.com
for one of the free five copies before they, too, expire!
Sincerely,
Thomas Waite
ThomasWaite.com