AuthorBuzz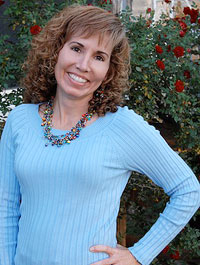 Lisa Wingate
Dear Reader,
The waterside town of Moses Lake, Texas is alive with mystery, romance, and quirky charm. Congressional staffer, Mallory Hale, is about to discover that in the most surprising way.
After a whirlwind romance, Mallory's hasty marriage quickly becomes an adventure as wild as the mail-order-bride stories of old. When an undercurrent of secrets upends her rosy new life, it will take everything this DC girl can muster to defend the home she has come to love.
I'm giving away five books, each with a little freshwater pearl bling—beautiful handmade pendant and earring sets created from freshwater pearls by Vintage Beads by Design. For giveaway, go to
www.lisawingate.com/instantformpro/view.php?id=8
to enter!
Lisa Wingate
www.LisaWingate.com