KidsBuzz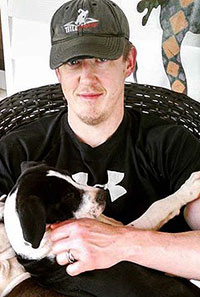 Brian Anderson
Dear Reader,
Want to know a secret? My series, "The Conjurers", breaks the #1 rule of Magic and tells you how the tricks are done. And that's not the best part! You're invited to the Conjurian, the hidden world of magicians where rabbits talk and walk upright (and, I might add, wear spiffy suit jackets). 
I became a magician in 2nd grade, which was the inspiration for this story. Magic gave me confidence as a kid and that is something the heroes of my books, Alex and Emma, will need if they are going to save the Conjurian from the Shadow Conjurer. The battle to control all magic has begun. There's only one problem: Alex and Emma don't have any!
Book 3, also crammed full of illustrations, launches Feb. 2022.
Email
brian@dogeatdoug.com
to enter to win a signed, doodled-in copy!
Brian Anderson
BrianAndersonWriter.com
  "Magnetic and inviting. It's rare that a cast of characters is just as magical as the world around them. This story — especially with its brilliant illustrations — succeeds in luring readers into another world." —Scott Reintgen, author of
Saving Fable
"Part A Series of Unfortunate Events, part Tony Abbott's The Copernicus Legacy, this adventure has impressive tricks up its sleeve." —
Booklist
  "Middle grade fans of magical mysteries will enjoy this exciting and well-paced series debut." —
School Library Journal
The Conjurers / Brian Anderson / Crown Books

Price: $11.99 / ISBN: 055-3498657 / Published: July, 2020

Ages 8-12 / Middle-grade fiction