KidsBuzz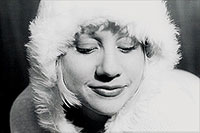 Lis Anna-Langston
Dear Reader,
A week before Christmas one year I drove across the country and, at the edge of the Grand Canyon, began writing this story inspired by the moons of Jupiter, life in other star systems, and strange findings in the forest.
What if you had to hide an alien in the attic over the holidays? A very curious alien who loves snacks. Could you do it? Would you do it?
Ever since eleven-year-old Dexter Duckworth and his brother lost their mom, everything has been different. But "different" takes on a whole new meaning when Dexter finds a golden rock that hatches into an adorable alien. Gobbledy is smarter than he seems and is lost on planet Earth.
I loved every second of writing this book and love sharing it with you even more. This is a perfect holiday story for the kids in your life or the kid in you. Join me on a fun filled adventure that adds up to two brothers, three friends, unlimited jars of peanut butter, a ketchup factory, and one little alien far, far from home. 
Email me at: 
lis@lisannalangston.com
 for a chance to win a signed copy.
Lis Anna-Langston
www.LisAnnaLangston.com
"Hugely entertaining as well as emotionally moving." —
Kirkus Reviews
"A sparkling novel of discovery, adventure, and the abiding consolation of friendship... Eleven-year-old protagonist Dexter's progress from bumbling troublemaker to triumphant (but still bumbling) hero is sweet, utterly convincing, and thoroughly engaging. This novel's generous heart won me over from the get-go." —John Gregory Brown, acclaimed author of 
A Thousand Miles from Nowhere
"A delightfully entertaining novel by an author with a genuine flair for originality and the kind of narrative storytelling style that will fully engage the imaginative attention of appreciative young readers ages 8-11, GOBBLEDY by Lis Anna-Langston (who is a Parents' Choice Gold and a Moonbeam Children's Book Award Winner) will prove to be an immediate and enduringly popular addition to elementary school, middle school, and community library collections. —
Midwest Book Review
"A  story for grade school readers but also a story for the whole family.... an excellent story to read aloud to children as well, especially during the Holidays....remarkably interesting characters, and the warm-hearted events created by this brilliant author were exceptional." —Bruce Miller, founder of Team Golfwell blog
"GOBBLEDY is so cute I just want to pick him up and squeeze the stuffing out of him... I couldn't get enough of this novel. It is well written and perfectly depicts the sadness and joy that surrounds the characters.... a novel for the ages. ....gather the family together and read it together. —My Bookish Bliss
"Lis Anna-Langston's novel GOBBLEDY is an elementary teacher's delight.  It is a superb read aloud book, as well as an individual student's read....students will be enthralled." —Sue Compton Karahalios, Reading Consultant, New Orleans, LA
Gobbledy / Lis Anna-Langston / SparkPress

Price: $16.95 / ISBN: 978-1684630677 / Published: October, 2020

Ages 8-11