KidsBuzz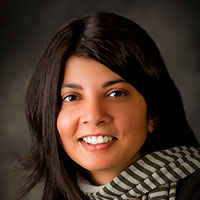 Priya Ardis
Dear Reader,
Before STEM was a movement, I was the little girl who checked out a coding book from the library to make her own game. It didn't take long to figure out I had the wrong computer at home. MERLIN RAJ is for that child who doesn't have all the right equipment but still has the curiosity.
From artists to astronauts, the jobs of the future all deal with computers. But do kids want to read a coding book? Not as much as dog stories.
Meet Merlin Raj. This service dog helps his boy walk, has a rather distractable teeny-tiny obsession with socks, and is learning logic to help solve family problems. From Mom being away during the holidays, to the family's first 5k race, to drones on Halloween, this service dog will face it all.
Get MERLIN RAJ today! For a chance to win a signed copy, email
contact@priyaardis.com
.
Bookishly yours,
D.G. Priya
www.dgPriya.com
"...the more conceptual discussion of algorithms is well done, and the story is satisfying and emotionally resonant. Hampe's black-and-white illustrations add depth... an enjoyable STEM-centered novel for young readers." —
Kirkus Reviews
First We Were IV / Priya Ardis / Vulcan Ink

Price: $5.99 / ISBN: 978-1951767105 / Published: October, 2020

Ages 7+