KidsBuzz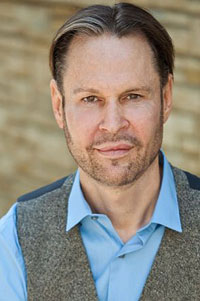 Terry John Barto
Dear Reader,
I've always been a fan of the 'Then and Now' books. So I wanted to create a world that captured southern California in the 1950's, but with a twist — the citizens are turkeys! This was a time before texting, iPads, and Insta-everything... when things were simpler and everyone knew each other.
In Gobbleville, the citizens are skeptical of Gollywood due to its outlandishness. But not Anamazie, who is the star of GOLLYWOOD, HERE I COME! She's a rare bird who sets her sights on being a part of the glamour and excitement of Gollywood. My hope with GOLLYWOOD, HERE I COME! is that the reader will be inspired, as is Anamzie, to follow their heart and go for their dream, no matter what it is.
I'd love to talk about GOLLYWOOD with kids, teachers, librarians and parents. Check out my website,
www.GollywoodHereICome.com
, for more information.
I am giving away five signed copies of GOLLYWOOD, HERE I COME! picked from random entries. To enter, write me at
info@tjbkids.com
.
Dream Big.
Terry John Barto
www.GollywoodHereICome.com
Gollywood, Here I Come! / Terry John Barto / AuthorHouse

Price: $15.15 / ISBN: 978-1496935090 / Published: August, 2014

Ages 4-8 / Picture book