KidsBuzz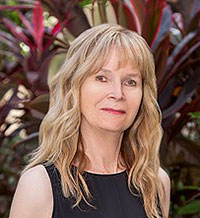 Kathryn Berla
Dear Reader,
I don't remember a time when the possibility of parallel universes hasn't fascinated me. Who hasn't thought about the "what ifs" in life that lead us to our current moment? Who hasn't pondered where a different choice may have led?
Science says it's possible and our imaginations explore the ways in which it could happen. I tried to integrate both science and imagination into this story of one girl...four starkly different versions of her life...and the ultimate standoff when each version must overcome her fears in the face of evil in order to triumph and find happiness.
I'm giving away five signed copies of RICOCHET, picked from random entries. To enter, please email me at 
BerlaBooks@gmail.com
. 
Thank you for reading! 
Kathryn Berla 
www.KathrynBerlaBooks.com
"Spellbinding, and spectacular are the only words I have for this book." —Adrianna,
NetGalley
reviewer
"...surprisingly new at every page and explored some ideas that I have not seen in other novels." —Traci,
NetGalley
reviewer
"...a totally amazing read." —Rubayet,
NetGalley
reviewer
Ricochet / Kathryn Berla / North Star Editions

Price: $11.99 / ISBN: 978-1635830408 / Published: October, 2019

Ages 13+ / Young Adult sci-fi thriller