KidsBuzz
The Fairy Tale Matchmaker


Meet the author
E.D. Baker
(Ages 8-12)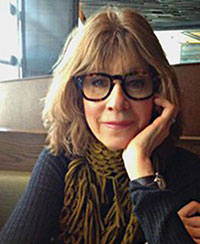 Deborah Blumenthal
Dear Reader,
Weeks after the onslaught of Hurricane Katrina in New Orleans, another monster storm was barreling toward us in Houston. Dire warnings sent us fleeing inland. But in no time we were stuck — trapped in massive gridlock on the highway. What to do? Stay in the open, vulnerable to the fast-approaching storm, or turn around and head back into the eye, where the roads were empty?
HURRICANE KISS was inspired by that true story and my dilemma. On foot, Jillian and River struggle to outrace the storm, searching for a refuge as the tempest closes in. They need each other to survive and in the terrifying days and nights they spend together, their darkest secrets and passions emerge.
Enter to win a copy by emailing me at
deborah@deborahblumenthal.com
.
Deborah Blumenthal
www.DeborahBlumenthal.com
Hurricane Kiss / Deborah Blumenthal / Albert Whitman & Company

Price: $9.99 / ISBN: 978-0807534502 / Published: May, 2016

Ages 13+ / Paperback / YA fiction