KidsBuzz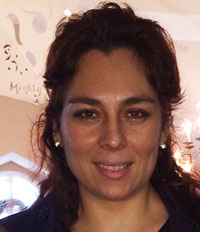 Justine Borrego
Dear Reader,
Is your child ready to take an adventure through all mythologies? WAR OF THE GODS is the first book in our original Chimera Box Books Children's Book Series.
Our hero Justin, realizes his dreams of becoming the best Greco-Roman warrior. As the Roman and Greek gods collide for the struggle to control, Justin helps to regain balance in the world. He'll travel to dangerous lands, come face-to-face with terrifying creatures, and prepare for his most challenging battle of all.
This book will not only entertain your child but will build vocabulary and educate your child to universal themes in literature. It will inspire children to read, write, and open their minds to the wonderful world of imagination.
Future titles include adventures about Norse mythology, Mayan mythology, Jewish mythology, Egyptian mythology, and Indian mythology. Mythic proportions of fun.
I'm giving away 10 signed copies. For a chance to win one, email 1-2 sentences describing your dream adventure to
justinehenao@bellsouth.net
.
Happy Journey,
Justine Borrego
www.ChimeraBoxBooks.com
"Justin is humanity's only hope when Zeus and Jupiter overthrow the other Olympian gods. To restore balance to the world, he must accomplish a set of impossible tasks, defeat Zeus and Jupiter, and free the imprisoned gods." —Goodreads.com
War of the Gods / Justine Borrego / New Generation Publishing

Price: $11.99 / ISBN: 978-1910053386 / Published: October, 2013

Ages 5-10 / Chapter Book