KidsBuzz
I Do Not Like the Rotten Egg Scent in Yellowstone National Park


Meet the author
Penelope Kaye
(Ages 4-8)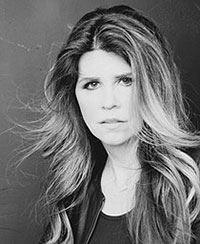 Suzanne Crowley
Dear Reader,
"If it hadn't been for my little brother Bo and me chasing fireflies, I would've never discovered the bones up on Solace Hill."
As a writer, I sprinkle a little bit of myself in my works.  I had a dream as a child to become a paleontologist and make a major discovery and I fulfill that wish in FINDING ESME.  When twelve-year-old Esme McCauley discovers dinosaur bones up on Solace Hill, where her grandfather passed away mysteriously, she learns she may have unearthed family secrets too.  And when she is suddenly surrounded by people who might not have her best interests at heart she realizes some things are better left buried.
Full of friendship and adventure, and featuring a palpable Texas setting, FINDING ESME is a moving and heartfelt story about family, friendship, and learning to deal with loss.
School Library Journal
calls FINDING ESME "poignant."
The Bulletin for the Center of Children's Books
(starred review) says, "Esme is a brave appealing heroine with the odds stacked against her."
For a chance to win a signed copy, email 
suzannecrowleyauthor@gmail.com
.
Suzanne Crowley
SuzanneCrowley.com
"Readers muddling through preteen changes or unstable family lives will identify with Esme's struggles, but the thrill of discovery will appeal to most." — Booklist
Amazon Editor's Pick for Best Books (MG)
BookBub Pick
Spirit of Texas (SPOTMS) Reading List (Texas Library Association)
Starred Review
Bulletin of the Center for Children's Books
Finding Esme / Suzanne Crowley / Greenwillow Books

Price: $9.98 / ISBN: 978-0062352460 / Published: August, 2018

Ages: 8-12 / Hardcover