KidsBuzz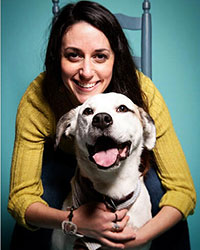 Amanda Davis
Dear Reader,
2021 marks the 20th remembrance of September 11, 2001. Today, we find ourselves in an America that's been reshaped by that day. As we reflect on the tragedy, may we also remember the glimmers of hope and togetherness that came after.
30,000 STITCHES highlights those glimmers as it tells the true story of a tattered American flag that flew over Ground Zero days after 9/11, later taking a historic journey across fifty states to be restored.
Diverse communities came together to stitch the flag and share their stories. With each stitch, they healed the flag, while also helping to heal each other's hearts.
I hope that you will take the time to learn about the National 9/11 Flag and leave feeling inspired by the good in humanity.
Click here
for a chance to win a signed copy. Email
amanda@amandadavisart.com
to inquire about appearances and more!
Happy reading!
Amanda
Learn more here
30,000 Stitches / Amanda Davis / WorthyKids

Price: $17.99 / ISBN: 978-1546013693 / Published: May, 2021

Ages 5-8 / Picture Book