KidsBuzz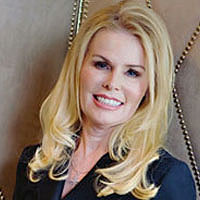 M. Maitland DeLand, M.D.
Dear Reader,
I am thrilled to introduce the newest book in my Baby Santa illustrated series, BABY SANTA AND THE GIFT OF GIVING. Young readers will enjoy heartwarming holiday cheer as Baby Santa and his friends take a sleigh-ride tour of New York City, offering help to those who need it most, and discovering that giving is the true spirit of Christmas.  
This book is full of fun ideas for giving back this holiday season, as well as the amazing sights of Christmastime in The Big Apple! Baby Santa and his friends serve at a children's hospital, a community shelter, and everywhere and between, as they enjoy the dazzling holiday sights of Grand Central Station,
The Nutcracker
Ballet, and more!
We are giving away five physical copies. E-mail
Marissa@JKSCommunications.com
for your chance to win.
Best wishes,
M. Maitland DeLand, M.D.
www.DelandBooks.com
Baby Santa and the Gift of Giving / M. Maitland DeLand, M.D. / Greenleaf Book Group Press

Price: $14.95 / ISBN: 978-1626340862 / Published: September, 2014

Ages 4-7 / Picture Book