KidsBuzz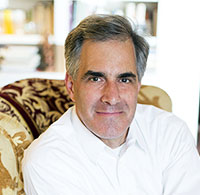 Dan Elish
Dear Reader,
Are you a fan of dragons? Are you a fan of wacky adventures? Then THE ROYAL ORDER OF FIGHTING DRAGONS is for you.
Ike Hollingsberry is the hero of the story, a 6th grade kid at the Brandon School in New York City. His sidekicks are Kashvi (a mechanical genius), Diego (who can talk to animals), and Elmira (a social outcast but expert blogger). These amazing kids hook up with an organization of dragon fighters that has been around since the days of King Arthur. Their mission? To protect New York City from real estate magnate turned wizard, Theodore Opal.
This book was a blast to write. As my friend (and super famous author) Deborah Heiligman says, "
The Royal Order
is destined to be a kids' pleasing classic. I dare any fan of Harry Potter or Roald Dahl to pick this up and not get hooked."
Jump on a dragon and get ready for a really fun ride!
Email
dan@danelish.com
to enter to win a free signed copy.
Dan Elish
www.DanElish.com
vesuvianbooks.com/fighting-dragons
The Royal Order of Fighting Dragons / Dan Elish / Vesuvian Media

Price: $13.99 / ISBN: 978-1944109547 / Published: August, 2018