KidsBuzz
I Do Not Like the Rotten Egg Scent in Yellowstone National Park


Meet the author
Penelope Kaye
(Ages 4-8)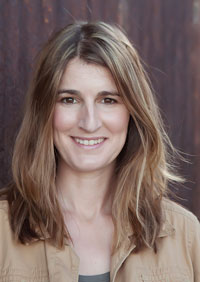 Suzi Eszterhas
Dear Reader,
When I was little, like many other kids, I was absolutely fascinated by baby animals. I was obsessed with animal books and magazines like
Ranger Rick
. Was it the cute and cuddly nature of those images that I loved? Wide-eyed, furry newborns certainly are adorable, but stories about baby animals growing up go beyond cute. These stories are something that children can strongly relate to: being nurtured and loved by mom, growing big and strong, playing, facing fear and danger, and exploring this great big world.
The fascination with animals stayed with me. Flash forward many years and I was living in a bush camp on the plains of Africa while following cheetah families around in my little jeep, staking out a tiger den while riding elephant-back in India, and tromping around the wild of Alaska after brown bear mothers and their curious little cubs.
By bringing home images of baby animals from all over the world for my book series, Eye on the Wild, I can't help but feel that somehow this has all come full circle. I am thrilled to think that my images and stories will now capture the attention and imagination of children, and maybe even inspire them to live lives that treasure the amazing animals that share our earth.
Email
sloan@deborahsloanandcompany.com
to enter to win a signed copy.
Cheers
Suzi Eszterhas
www.SuziEszterhas.com
Eye On The Wild / Suzi Eszterhas / Frances Lincoln

Price: $15.99 / ISBN: 978-1847805188 / Published: June, 2014

Ages 4-7 / Picture book