KidsBuzz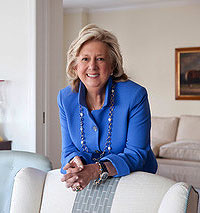 Linda Fairstein
Dear Reader,
I am quite sure that if you are browsing books in a great bookstore or local library, there are volumes that inspired a lifelong love for reading from the time you were a child. For me, the series that made the greatest impact were the books about a young sleuth named Nancy Drew. Her adventures drew me in every time a new one appeared — and when I put each story down I wanted to follow in her footsteps. So I created a twelve year-old New Yorker named Devlin Quick, who has a high spirit, a keen mind, a bunch of close friends, and a love for books and libraries.
I'm hoping that young readers will want to jump into the story with Dev and follow her as she introduces this new series, testing her mettle against a rare book thief at the iconic New York Public Library.
I had so much fun writing this book — and am counting on you to help spread the word about Devlin Quick.
Thank you
Linda Fairstein
www.LindaFairstein.com
"This likable gumshoe follows the trail from the library lions on 42nd Street to Brooklyn Public Library's Central Building, and readers will be happy to go right along with her." —
Kirkus Reviews
Into the Lion's Den / Linda Fairstein / Dial Books

Price: $16.99 / ISBN: 978-0399186431 / Published: November, 2016

Ages 8-12 / Middle Grade