KidsBuzz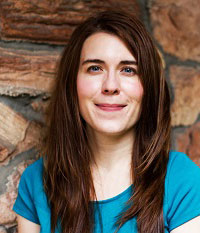 Heather Fawcett
Dear Reader,
If you enjoy the atmospheric and romantic fantasy epics of Leigh Bardugo and Sarah J. Maas, EVEN THE DARKEST STARS may be the book for you. Set against a backdrop of snowy mountains and dangerous glaciers, the story follows Kamzin, an aspiring explorer and mountaineer selected by the most famous explorer in the Empire to lead his expedition to the deadly Mount Raksha.
For a chance to win a signed copy, email me at
heather@heatherfawcettbooks.com
.
xx Heather
www.HeatherFawcettBooks.com
"Fawcett brings snow-capped mountains — and their baleful secrets — alive in this magical, atmospheric debut." —Evelyn Skye,
NYT
bestselling author of THE CROWN'S GAME
"An utterly inventive and wholly original debut." —
Booklist
(starred review)
Even The Darkest Stars / Heather Fawcett / HarperCollins/Balzer and Bray

Price: $17.99 / ISBN: 978-0062463388 / Published: September, 2017

Ages 12-15 / Hardcover / YA