KidsBuzz
I Do Not Like the Rotten Egg Scent in Yellowstone National Park


Meet the author
Penelope Kaye
(Ages 4-8)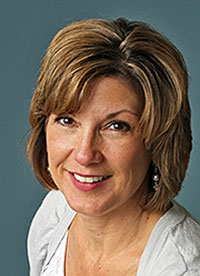 Candace Fleming
Dear Reader,
Secrets! Everybody has them — you, me, that nice old lady across the street. People from history harbored secrets, too. Take, for instance, Charles Lindbergh. No one was more revered than the handsome, courageous, boy-next-door aviator. "Lucky Lindy" was America's hero. But beneath that wholesome exterior lurked someone darker and far more complex... a man with layers of secrets... imperfections exposed in THE RISE AND FALL OF CHARLES LINDBERGH. After all, if heroes were not flawed, they'd have nothing to teach us.
The course of this book — like Lindbergh's solo flight across the Atlantic — has been a starry one. THE RISE AND FALL OF CHARLES LINDBERGH has garnered six starred reviews, and has been named a
Publishers Weekly
Best Book, a
Kirkus
Best Book, a
School Library Journal
Best Book and a
Booklist
Top Ten Biography for 2020.
I'm glowing... and that's not a secret.
Happy reading!
Candace Fleming
CandaceFleming.com
New York Times
: "...[a] rich and unflinching biography... Books like this one change the game, giving young readers a story to dive into, wrestle with, and quite possibly shout at in fury. And that's a beautiful thing."
Wall Street Journal
: "There is no amped up moralizing in this fascinating chronicle... Reprehensible, estimable, complex: Ms. Fleming's portrait reveals a man of many parts.
Kirkus
: "A remarkable biography." —STARRED REVIEW
Publishers Weekly
: "A compelling biography of a flawed, larger-than-life man. —STARRED REVIEW
Hornbook
: "Fleming has created a historical narrative that couldn't feel more contemporary. —STARRED REVIEW
Manhattan Book Review
: "As biographies go, this is among the very best."
Elizabeth Byrd Fuse 8
: "About the time you get to the science experiments where everyone's wearing black or white you begin to realize this [book] is something on beyond amazing."
School Library Journal
: "A must read... Fleming has crafted a cautionary tale of the downfalls of hero worship." -- STARRED REVIEW
Booklist
: "Absorbing and distressing in turns, this utterly prescient capture of a life — and the lives it influenced — is essential in classrooms and for history buffs alike." —STARRED REVIEWS
Bulletin of the Center for Children's Books
: "[A] smoothly written, even-handed biography." —STARRED REVIEW
The Rise and Fall of Charles Lindbergh / Candace Fleming / Schwartz & Wade

Price: $18.99 / ISBN-13: 978-0525646549 / Published: November, 2020

Ages 12+ / YA Nonfiction