KidsBuzz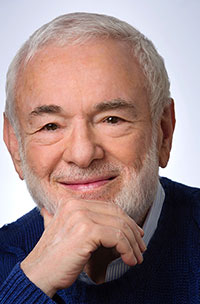 Alan C. Fox
Dear Reader,
I was inspired to write BENJI & THE GIANT KITE because I loved flying kites when I was a kid.  There was a giant kite at the toy store that I wanted more than anything else in the world so I worked in my mom's garden to make enough money to buy it. I remember how happy I was when I went to the beach and flew that kite so high that it was just a speck in the sky. I hoped it would fly forever.  When my dad said we had to leave, I let go of the string. Maybe the giant kite is still up there?  My new book is a valentine to kites, the beach, and the joy of letting go!
Email 
jane@wesmanpr.com
for a chance to win a free copy of BENJI & THE GIANT KITE.
Let's go fly a kite!
Alan C. Fox
BENJI & THE GIANT KITE
"BENJI & THE GIANT KITE is a children's book that comes as a breath of fresh air. It does everything that a children's book should do." —
Dragonfly Sweetness
blog
"The life lessons are plainly articulated and you gather a sense of where each lesson will take you and why." —
Growing with Grey
blog
"This book has beautifully illustrated pages, with hidden treasures, including bumblebees, shells, and mice munching on blueberries." —
A Latte with Ott
blog
Praise for Alan C. Fox's
Benji & The 24 Pound Banana Squash
:
"This story offers one child's particular experience of 'garden to table' and may inspire other youngsters to try the same. Gratifying." —
Kirkus Reviews
"Especially notable." —
Booklist
"A delightful story that will teach children about love, patience, and perseverance! I highly recommend!" —SoCalCityKids.com
"This book is a very cute introduction to gardening and showing kids the process of growing something from start to finish." —Keri Gould, librarian, Fairfax County Library
Benji and the Giant Kite / Alan C. Fox / Clavis Books

Price: $17.95 / ISBN: 978-1605374031 / Published: August, 2018