KidsBuzz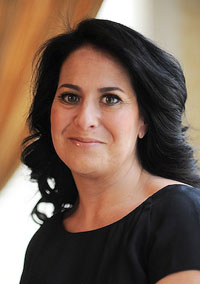 Elisa Freilich
Dear Reader,
You know those moments? Moments when cyclones of thoughts and ideas spiral through your mind so quickly that your voice can hardly get them out fast enough? Well what if you couldn't get them out at all? What if, for reasons which no doctor or mortal could explain, you had been robbed of your voice?
In SILENT ECHO, Portia Griffin is the victim of this vocal crime and she is about to learn that the perp is actually a team of mythological Gods that she once believed only existed in ancient imagined stories.
When Portia finds her voice and the vast powers that come with it, she is thrust into a world of mythology that has her wondering if she was better off dwelling in her world of silence.
But Sirens cannot be silenced...
Read SILENT ECHO to discover a Siren's song that will haunt you forever.
Email me at
elisasilentecho@gmail.com
for a chance to win a free copy of SILENT ECHO!
Elisa Freilich
www.ElisaFreilich.com
Silent Echo / Elisa Freilich / Diversion Books

Price: $18.99 / ISBN: 978-1626811348 / Published: October, 2014

Ages 12+ / Paperback / Young Adult fiction