KidsBuzz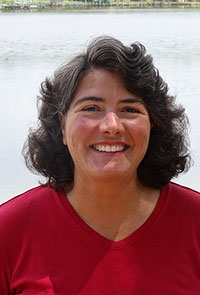 Jennifer Frick-Ruppert
Dear Reader,
What if you found a book that combined adventure and history — a way to bring the past to life? SPIRIT QUEST is the story of an Algonquin boy as he grows from child to young adult.
I got the idea to write SPIRIT QUEST while studying the history of the North Carolina coast. I conducted historical research into the lost colonists and native peoples of the Southeast and the book follows the Native American people who met the first English explorers of America.
It is the story of Skyco who, as he grows, must learn not only the practical skills of hunting, fishing, and starting a fire, but also the importance of community, connection to ancestry, and the natural linkages in the web of life.
Enjoy,
Jennifer Frick-Ruppert
www.TheLegendOfSkyco.com
"(Skyco gives) great value to Chowanoke life before the coming of the English." —Marvin T. Jones, founder of the Chowan Discovery Group
"An ancient story well told... an extraordinary coming-of-age story of a young Algonquin boy... Lucky are we to be travelers on this great ride with Jennifer Frick-Ruppert and the historical characters she has brought back to life through her fiction." —
The Smoky Mountain News
"This was an interesting, exciting book." —
NetGalley Educator
"...a very cute and enjoyable story, perfect for a book slump!" —
NetGalley Reviewer
"...a good read for any middle grader/young teen who's interested in Native American culture and stories." —
Goodreads
Review
"...so cute and wonderful! I enjoyed it a lot." —
Goodreads
Review
Spirit Quest / Jennifer Frick-Ruppert / Amberjack Publishing

Price: $15.99 / ISBN: 978-1944995119 / Published: April, 2017

Ages 9-12 / Harcover / Middle Grade Fiction