KidsBuzz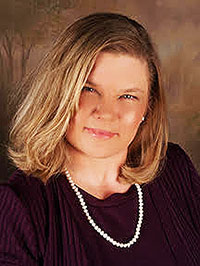 Liana Gardner
Dear Reader,
I'd like to invite you to join Angela on her crusade against the school bullies while harnessing the power of a magical journal given to her by a mysterious fortune-teller. After saddling her best friend, Mallory, with a farting fairy, Angela struggles with unexpected consequences from her journal entries — and when the journal is stolen by her enemy she fears disaster will follow and school and her family will be changed forever.
Exclusive Contest: I am having a contest with a grand prize of a signed copy of THE JOURNAL OF ANGELA ASHBY and a runner-up prize of a deck of THE JOURNAL OF ANGELA ASHBY themed playing cards. To enter, visit:
www.TheJournalofAngelaAshby.com/AngelaContest
or Email
liana@lianagardner.com
for a chance to win.
Be the Cat!
Liana Gardner
Website:
www.TheJournalofAngelaAshby.com
Blog:
www.BeTheCatBlog.com
Facebook:
Liana Gardner
Twitter:
@lkgg
Instagram:
@liana.gardner
The Journal of Angela Ashby / Liana Gardner / Vesuvian Books

Price: $12.99 / ISBN: 978-1944109691 / Published: September, 2018

Ages: 9-12 / Middle Grade Fiction