KidsBuzz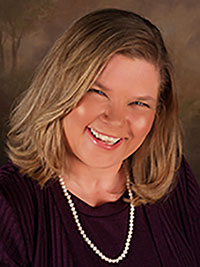 Liana Gardner
Dear Reader,
I'd like to invite you on a journey beginning with a somewhat unusual classroom experience turned quest where the 7th Grade must follow clues left by a crazy Revolutionary War buff and they must delve into history to help discover an artifact of national importance while defending their school against the FBI. The idea for 7TH GRADE REVOLUTION arrived in a Tweet linking to an article about a classroom module on the Revolutionary War. On reading the article, my head exploded with ideas of a NATIONAL TREASURE meets SPY KIDS type adventure — only it happens at school and the 7th Grade is in charge. The beginning of the book is based on the real-life classroom exercise and the full classroom Twitter stream can be found on
www.QuackerMe.com
— in case you want to see how many "Easter eggs" were inserted into the book.
The result is a story inspired by an actual classroom experience, steeped in history, yet pits the 7th Grade against the FBI in a race including secret tunnels and a hidden cavern to find a Revolutionary War artifact of national importance, which has been hidden in their school. In facing off with the FBI, the 7th graders have to get creative... and there may be an exploding pumpkin or two to help them save their school.
Join me on a wild ride in 7TH GRADE REVOLUTION.
EXCLUSIVE CONTEST: I am having a contest for a signed hardcover copy of 7th Grade Revolution. To enter, visit
www.lianagardner.com/middle-grade/7th-grade-revolution/contest
or Email
liana@lianagardner.com
for a chance to win.
Happy Reading!
Liana Gardner
www.7thGradeRevolution.com
7th Grade Revolution / Liana Gardner / Vesuvian Books

Price: $16.95 / ISBN: 978-1645480136 / Published: November, 2020

Ages: 9-12 / Middle Grade Fiction