KidsBuzz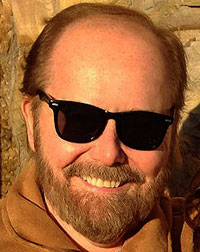 Charles Ghinga
Dear Reader,
Sharing the wonder and joy of poetry with children has been my life's work! What fun it was to finally create this book so others could share that joy with the children in their lives. Our lovable woodland characters answer the question, "What is poetry?" by reciting little poems to show that poems are everywhere! Our eager young readers are left wanting to create poems of their own by finding comparisons all around them!
From fireflies to wild roses, A POEM IS A FIREFLY provides educators and parents with a hands-on introduction to poetry as they use this book to help guide children into the basic elements of poetry: rhythm, meter, rhyme, and metaphor. 
To poetry!
Charles Ghinga
www.CharlesGhigna.com
"A charming ode for beginning young bards." —
Kirkus Reviews
A Poem is A Firefly / Charles Ghinga / Schiffer Publishing

Price: $16.99 / ISBN: 978-0764361081 / Published: April, 2021

Ages 5-8 / Children's