KidsBuzz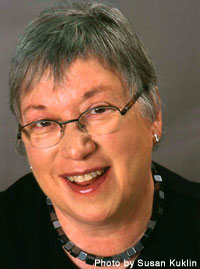 Robie H. Harris
Dear Reader,
Exciting news! A fully revised, updated, and verified edition of IT'S PERFECTLY NORMAL, GROWING UP, CHANGING BODIES, SEX, GENDER, AND SEXUAL HEALTH will be reissued in May!  Still comprehensive, truthful, accessible, and inclusive, this new edition provides pre-teens and teens with the latest information and facts about the physical and emotional changes of puberty and the feelings they may have about relationships and identities. 
Here are a few of the many revisions and updates: 
gender-inclusive information and language added throughout, consent and more information on sexual abuse, and updated art and conversations between the Bird and Bee characters.
My hope is that this edition will help keep preteens and teens healthy and safe and help them make informed and responsible decisions about sexual health as they continue to grow up and go through puberty and adolescence. 
Thank you for everything you do for children of all ages.
Robie H. Harris
www.RobieHarris.com
Listen to Robie H. Harris on
"How to Talk to Young Kids About Bodies and Health"
It's Perfectly Normal / Robie H. Harris / Candlewick Press

Price: $24.99 / ISBN: 978-1536207200 / Published: May, 2021

Ages 10+ / Picture book