KidsBuzz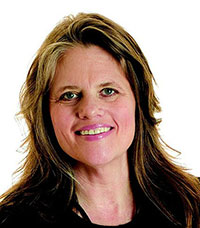 Deborah Heiligman
Dear Reader,
Sometimes a story grabs you and doesn't let go. That's what happened with TORPEDOED: The True Story of the World War II Sinking of "The Children's Ship." My editor showed me a photograph of a custom-made child's life jacket, bright red. It belonged to an eleven-year-old boy whose parents sent him on a ship from England to Canada during World War II. The story of that ship is a tragedy, but it is also filled with heroism, bravery, community, and adventure. And it's all true.
Here are some glimpses: Two teenage girls cling to an overturned lifeboat in freezing cold water for nineteen hours. A young man dives into the water over and over again to save children. On a lifeboat lost at sea for eight days, a teacher tries desperately to keep six boys alive—by telling them adventure stories.
Email 
Deborah@DeborahHeiligman.com
for a chance to win a copy. 
Thanks!
Deborah 
www.DeborahHeiligman.com
* "An exceptionally well-researched and impressively crafted tale of desperation, tragedy, and survival." —
Kirkus Reviews
, starred review
* "Extensively documented accounts tell of harrowing escapes, incredible heroism, tragic accidents, eventual rescues, and the gruesome aftermath." —
Booklist
, starred review
Torpedoed / Deborah Heiligman / Macmillan Children's Publishing Group

Price: $19.99 / ISBN: 978-1627795548 / Published: October, 2019

Ages 10-14 / Hardcover / Nonfiction