KidsBuzz
I Do Not Like the Rotten Egg Scent in Yellowstone National Park


Meet the author
Penelope Kaye
(Ages 4-8)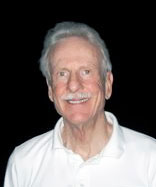 Sands Hetherington
Dear Reader,
NIGHT BUDDIES GO SKY HIGH is the third book in the Night Buddies series. Night Buddies Amalgamated is the entity that pairs kids and crocodiles up so they can sneak out on adventures when kids can't sleep. Like our buddy John Degraffenreidt and his wacky red crocodile partner Crosley.
In this latest program (Night Buddies-speak for adventure), they fly their racing blimp over to the Pineapple Cheesecake Factory. (Crosley is wild about pineapple cheesecakes and his supply is low.) They find Big Foot Mae there, staring at a mysterious dot in the sky. Crosley's brother Crenwinkle has seen it too, so they decide to investigate. They modify their blimp for extreme altitude and start up into the stratosphere. What they find will make your jaw drop!
As a single father, I read every night to my son John. In fact, he and I created the characters in the books. The stories have always been hits when I've read them to primary classes. For actual readers, they are best for ages seven through ten.
The Night Buddies series has won seven awards: Next Generation Indie Book Award, Moonbeam Children's Book Award, Pinnacle Book Achievement Award, Global E-book Award, National Indie Excellence Award, the Reader Views Reviewer's Choice Award, and was finalist in children's fiction in the 2013 USA Best Book Awards.
I'm giving away five copies of NIGHT BUDDIES GO SKY HIGH picked from random entries. To enter, simply visit our blog and leave a comment.
www.NightBuddiesAdventures.com/blog
All the best!
Sands Hetherington
www.NightBuddiesAdventures.com
Night Buddies Go Sky High / Sands Hetherington / Dune Buggy Press

Price: $7.99 / ISBN: 978-0984741431 / Published: March, 2015

Ages 7-9 / Paperback / Chapter Book