KidsBuzz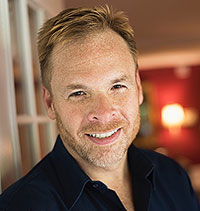 Greg Howard
Dear Reader,
Hope dwells in peculiar places.
When I was young, we lived just down the road from a deserted rice plantation in South Carolina. My friends and I would ride our bikes down there, looking to explore the property. The plantation had a reputation of being haunted and we had our share of scares there — some likely self-manufactured and others I'm not so sure about.
I made that plantation the setting of my middle-grade novel, THE VISITORS, rechristening it "Hollow Pines." The lonely spirit of a twelve-year-old boy is "stuck" there with no memory of who he is, how he died, or how to move on. He fears he'll be lost at Hollow Pines forever until some kids from the living world arrive one day and stir the boy's long-buried memories as they investigate a decades old mystery for a school podcast.
I hope you enjoy this heartrending tale of friendship and the healing power of forgiveness.
Greg Howard
(he/him/his)
www.GregHowardAuthor.com
"...the story is smoothly written, the characters are appealing, and some surprises keep the plot percolating. A ghost story of substance." —
Booklist
"...innovative use of perspective, and the truly creepy haunting elements. An atmospheric reckoning with the past and present, heavy but rewarding." —
Kirkus Reviews
"Despite the challenging subject matter, this is a hopeful and affirming book with a sympathetic, relatable main character. Atmospheric and yes, challenging, THE VISITORS is ultimately a story of hope and redemption." —
Chapter 16
"Greg Howard's latest book,
The Visitors
, truly has something for every reader: a haunting ghost story, a decades-old mystery, a bit of history, and characters — both living and dead — you root for. An important page-turner!" —Bobbie Pyron, author of
Stay
and
A Pup Called Trouble
The Visitors / Greg Howard / G.P. Putnam

Price: $16.99 / ISBN: 978-0593111888 / Published: February, 2022

Ages 10-12 / Middle Grade Fiction / Hardcover