KidsBuzz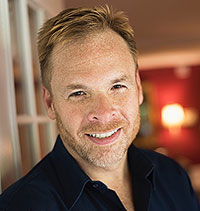 Greg Howard
Dear Reader,
When I was twelve years-old, I "started a business" called The Anything Shop. My "office" was the storage/laundry room off of our carport where my dad stored a big oak desk that I claimed as my world headquarters. 
That memory was the springboard for MIDDLE SCHOOL'S A DRAG, YOU BETTER WERK! and the character of twelve-year-old Mikey Pruitt, kid entrepreneur and President, Founder, and CEO of Anything, Inc. All of Mikey's business ideas have failed, but he never gives up. He's always sure that his next business idea will be the big one. When Mikey meets a thirteen-year-old aspiring drag queen who's looking for an agent, the Anything Talent and Pizzazz Agency is born. 
While building his new business, Mikey navigates social land mines at school as a kid who knows he's gay but is afraid to come out and be himself.
Email
greg@greghowardauthor.com
for a chance to win a free copy. I hope you enjoy Mikey's journey.
Don't be afraid to sparkle!
Greg Howard
www.GregHowardAuthor.com
"
Middle School's a Drag: You Better Werk!
is a funny take on early adolescence and discovering who you are, with a warmth that's sure to speak to young readers and the adults in their lives." —
Chapter 16
"A funny, fabulous, and ultimately life-affirming story that will uplift and entertain young readers from many different backgrounds. So, should you check this one out? Mikey says, yas queen!" —
Booklist
"This fun, funny and heartfelt novel will leave you feeling hopeful and triumphant!" — Donna Gephart, award-winning author of
Lily and Dunkin
,
In Your Shoes
, and
The Paris Project
.
Middle School's A Drag, You Better Werk! / Greg Howard / G.P. Putnam

Price: $16.99 / ISBN: 978-0525517528 / Published: May, 2020

Ages 10+ / Middle Grade Fiction / Paperback