KidsBuzz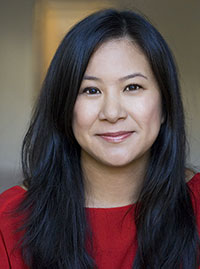 Charlotte Huang
Dear Reader,
I wrote GOING GEEK for anyone who has ever felt blindsided and demoralized by life's many left turns. Before Skylar, the main character, starts senior year at her preppy East Coast boarding school, everything is perfect. She has the sweetest boyfriend, coolest friends, and lives in the best dorm on campus. But her amazing year goes up in flames when a not-so-little white lie rockets through school.
It's meant to be a fun story about friendships, romance, and deciding what kind of person you want to be. But at its heart, it's a book about second chances and seeing past what's immediately in front of you, both in terms of yourself and others.
I went to a school much like the one in GOING GEEK and the experience definitely inspired some of the emotion behind the story. I hope you enjoy reading it as much as I enjoyed writing it!
Email
charlotte@charlottehuangbooks.com
to enter for a chance to win a free copy.
Charlotte Huang
www.CharlotteHuangBooks.com
Going Geek / Charlotte Huang / Delacorte

Price: $17.99 / ISBN: 978-0553539431 / Published: September, 2016

Ages 12+ / Paperback / YA