KidsBuzz
I Do Not Like the Rotten Egg Scent in Yellowstone National Park


Meet the author
Penelope Kaye
(Ages 4-8)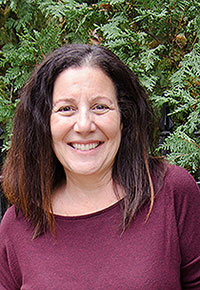 Michele Weber Hurwitz
Dear Reader,
What if nature had a voice and could implore us to take action on climate change?
Annalise can sense Renn Lake's thoughts but when it's covered by a harmful algae bloom and grows silent she and her friends must find a way to save it. 
Uniquely narrated by Annalise and the lake, this story highlights determination, community, and youth environmental activism. Perfect for ELA-science collaboration and summer reading lists. Download discussion questions and resources at 
www.micheleweberhurwitz.com/books/hello-from-renn-lake
 — and enjoy.
Michele Weber Hurwitz
micheleweberhurwitz.com
"An earnest and disarming tale of human and environmental caring." —
Kirkus Reviews
"A pleasant story touching on a variety of social issues, including adoption, gender identity, religious identity, families, and water ecology. A solid addition to middle grade collections." —
School Library Journal
"Intertwined with Renn's unique narration and a meaningful human-nature connection, Hurwitz's book intersperses scientific facts about algae blooms and pollution with a story of activism and nature appreciation." —
Publishers Weekly
"A meaningful and endearing story in this time when our planet needs us the most. A must-read." —Graham Salisbury, author of 
Banjo
 and the award-winning 
Under the Blood-Red Sun
  "With great poignancy and a gentle hand, Hello from Renn Lake illuminates the deep connection between people and nature. Michele Weber Hurwitz's message is both tender and bold: Kids possess the initiative, courage and pluck to combat the impacts of global warming and take care of the natural world." —Ami Polonsky, author of 
Gracefully Grayson
 and 
Threads
Hello from Renn Lake / Michele Weber Hurwitz / Random House/Wendy Lamb Books

Price: $16.99 / ISBN: 978-1984896322 / Published: March, 2021

Ages 8-12 / Middle grade fiction