KidsBuzz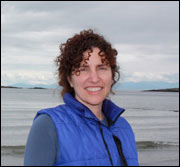 Jude Isabella
Dear Reader,
One of my goals in THE RED BICYCLE is to share with readers the joy a bicycle brings on many levels. A bicycle bestows on a child a sense of freedom, responsibility, pride of accomplishment, and a means of affordable travel. It's an understated invention that changes lives.
For comfortable middle class kids, a bicycle gives them independence, important if they're to grow into responsible adults. For less privileged children, a bicycle gives them opportunities — to attend a distant school, carry goods to market, to participate meaningfully in their community's livelihoods. One of the most important things we can do for children anywhere is to make cycling safer for them, to give them the tools to participate in their communities — rich or poor — on their own terms. Eventually they will pay it forward, like Leo did for Alisetta, and Alisetta did for Haridata.
Enter for a chance to win a signed copy of THE RED BICYCLE by emailing me at
TheSalsaVerde@gmail.com
.
Jude Isabella
www.JudeIsabella.com
The Red Bicycle / Jude Isabella / Kids Can Press

Price: $18.95 / ISBN: 978-1771380232 / Published: March, 2015

Ages 8-12 / Informational Picture Book