KidsBuzz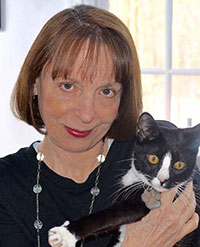 Pamela Jane
Dear Reader,
It's tough to be the only lowercase letter in an uppercase school! "When b tried to march in a story or verse, they shouted 'Move over!' and made him feel worse!  When a rainstorm washes away the bridge, the letters must warn the school bus to STOP — but Big P has taken a fall!  The letters cannot warn the bus to STOP without a P!  Can small b find a way to save the day before the bus reaches the raging river? 
This unique book brings language and storytelling to life for young readers as they root for small b's pluck and ingenuity!  
Kirkus Reviews
 on the first in the series: C JUMPED OVER THREE POTS AND A PAN: "Spot-on rhyme and meter create a fast-moving mystery in which the alphabetical sequence becomes the basis of a charming chain of events... A nifty caper showcasing teamwork, letter recognition, and word formation." 
Email
pamelajane@pamelajane.com
to enter to win a free copy.
Pamela Jane
PamelaJane.com
Big P Takes A Fall (and That's Not All) / Pamela Jane / Schiffer Publishing

Price: $14.99 / ISBN: 978-0764364075 / Published: June, 2022

Ages 4-7 / Picture Book