KidsBuzz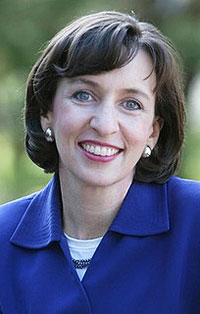 Dr. Eileen Kennedy-Moore & Christine McLaughlin
Dear Reader,
It seems like it's gotten harder for kids to learn about getting along with their peers.
Maybe it's because we're all so busy. Maybe it's because our electronic gadgets and games add a whole new dimension to the social world. Maybe it's greater academic stress and intensity of extracurricular activities that crowd out plain old playing.
Chris and I wrote GROWING FRIENDSHIPS to give girls and boys real help with common but painful friendship challenges, such as teasing, arguments, or feeling left out.
Gentle humor makes the information appealing and memorable. The book is filled with cartoons, quizzes, and research-based tips...plus a cat and dog who offer goofy suggestions (e.g., "He should sniff their butts!") to make kids laugh.
In our always-connected but too-often-disconnected times, friendship skills have never been more important. GROWING FRIENDSHIPS gives kids a way to learn these skills that's fun and useful, never preachy or boring!
Email me at
ekm@EileenKennedyMoore.com
to enter to win a signed copy.
Warm wishes,
Eileen Kennedy-Moore, PhD
www.EileenKennedyMoore.com
www.DrFriendtastic.com
(for kids)
"Combining real-life examples, attractive cartoon illustrations, and humorous commentary from a snarky cat and a friendly dog, this upbeat effort provides ample useful advice." —
Kirkus
"Funny, practical, and not at all preachy... This must-read book is the Google Maps to friendship that every kid needs."  —Michele Borba, author of
Unselfie
GROWING FRIENDSHIPS is the secret playbook you'll wish you'd had when you were growing up. It's packed with clever strategies that help kids handle the awkward, upsetting, and confusing social situations that happen to everyone. The fun cartoons make the advice light-hearted and easy-to-swallow. —Diane Debrovner, Deputy Editor of 
Parents
Magazine
GROWING FRIENDSHIPS is profound and subtle, clear and humorous. Anyone, of any age, who reads it will benefit." —Wendy Mogel, Ph.D., author of
The Blessing of a Skinned Knee
Growing Friendships / Dr. Eileen Kennedy-Moore & Christine McLaughlin / Aladdin/Beyond Words

Price: $14.99 / ISBN: 978-1582705880 / Published: July, 2017

Ages 6-9