KidsBuzz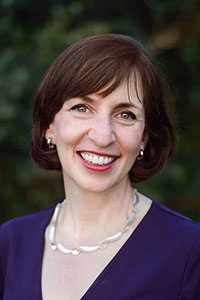 Eileen Kennedy-Moore, PhD
Dear Reader,
Cars have feelings! Or at least some look like they do. 
My picture book, MOODY MOODY CARS, shows genuine, classic automobile faces showing a range of emotions, from angry to excited. The cars exclaim, "Freewheeling! Full of feeling! Travelling near and far. Honk if you see me. I'm a Moody Moody Car!" Being able to read emotions is like having a GPS for life. 
Research says talking about feelings helps kids understand them. Children who are better at recognizing and communicating emotions are also:
Better liked by peers;
Less likely to act out aggressively;
Better achieving in school.
  I'm a clinical psychologist and mom of four, based in Princeton, NJ. This book is based on a game I used to play with my kids of looking for cars with emotional faces. Once you start seeing MOODY MOODY CARS, you'll never be able to stop!
Email 
ekm@EileenKennedyMoore.com
 to enter for a chance to win a signed copy. 
Warm wishes,
Eileen
Eileen Kennedy-Moore, PhD
EileenKennedyMoore.com
"Not since
Inside Out
has a story about feelings felt so innovative." —
Parents
"The secret emotions of automobiles are revealed in a rhyming picture book about their many moods....The concept is clever, and the cars look great.... A fun concept well executed, this picture book feels like a joyride." —
Kirkus
"A good addition to libraries and classrooms as a way to normalize talking and recognizing feelings and broaching emotional intelligence with the added bonus of a subject many children obsess over." —
School Library Journal
Moody Moody Cars / Eileen Kennedy-Moore, PhD / Aladdin/Beyond Words

Price: $14.99 / ISBN: 978-1582705880 / Published: July, 2017

Ages 6-9