KidsBuzz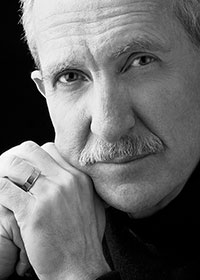 Ronald Kidd
Dear Reader,
My new middle grade novel, NIGHT ON FIRE, grew out of a question that baffled me when I was young: How can good people do cruel things?
My family was from the South. I loved them, and some were racists. I couldn't reconcile those two facts.
Over the years, the question haunted me. As I pondered it, a character emerged: thirteen-year-old Billie Sims. She lived in Anniston, Alabama, saw the Freedom Riders come through town in 1961, and stood by as townspeople burned their bus.
With Billie, I stalked the streets of Anniston with an African American friend, seeking answers. We found our way to a church rally, where the night split open and we rang a bell — for those who had suffered, for those who stood by, for those who wanted to do better. 
Ask yourself the question. Then travel with me to Anniston. And email 
mail@ronaldkidd.com
 to enter to win a copy.
Ronald Kidd
www.RonaldKidd.com
Night on Fire / Ronald Kidd / Albert Whitman & Company

Price: $16.99 / ISBN: 978-0807570241 / Published: September, 2015

Ages 9-13 / Paperback / Middle-grade fiction