KidsBuzz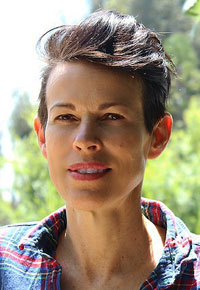 Maria T Lennon
Dear Reader,
In the first installment in the comedic series CONFESSIONS OF A SO-CALLED MIDDLE CHILD (called "a must-read book for all young girls" by Dr. Laura), 12-year-old Charlie Cooper has to learn how to overcome her middle child self and stop bullying her way through life.
In book two, WATCH OUT HOLLYWOOD! Charlie's finally where she's always dreamed of being. She's got a Hollywood agent, a TV series on the table and a boyfriend! Everything's perfect. Until she tells a little white lie. She thinks no one will find out. But they do. And the little white lie costs her everything she's worked so hard for: the TV series, her agent, Marta the Farta and her crush, Bobby Brown. Will they ever trust her again? Can she EVER stop doing the wrong thing?
Email me at
mtlennon@yahoo.com
to enter to win a signed copy.
Maria Lennon
ConfessionsOfASoCalledMiddleChild.com
Watch Out Hollywood / Maria T Lennon / HarperCollins

Price: $16.99 / ISBN: 978-0062126931 / Published: August, 2014

Ages 8-12 / Middle Grade Fiction