KidsBuzz
I Do Not Like the Rotten Egg Scent in Yellowstone National Park


Meet the author
Penelope Kaye
(Ages 4-8)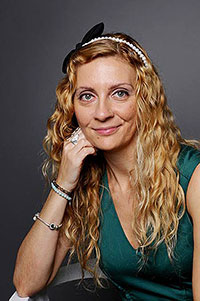 Lydia Lukidis
Dear Reader,
Deep, deep down at the bottom of the Pacific Ocean lies a secret place, the deepest spot on the entire planet... The Mariana Trench!
What creatures lurk down there? This question propelled me into years of research, speaking with experts who not only study the trench but have also visited its depths. A lot of information on the internet is false and my book debunks scary myths about this mysterious place. The truth about life at Earth's deepest point may surprise you!
For fans of science and poetry, DEEP, DEEP, DOWN: THE SECRET UNDERWATER POETRY OF THE MARIANA TRENCH sails into our universe on January 1, 2023. Award winning author Laura Purdie Salas calls it an "enchanting journey" and adds, "A sense of awe pervades the entire book."
Visit
www.LydiaLukidis.com
 to sign up for a FREE virtual visit and
click here
to enter to win a free copy.
Warmly,
Lydia
www.LydiaLukidis.com
Deep, Deep Down / Lydia Lukidis / Capstone Editions

Price: $18.99 / ISBN: 978-1684466153 / Published: January, 2023

Ages: 7-11 / Nonfiction picture book