KidsBuzz
I Do Not Like the Rotten Egg Scent in Yellowstone National Park


Meet the author
Penelope Kaye
(Ages 4-8)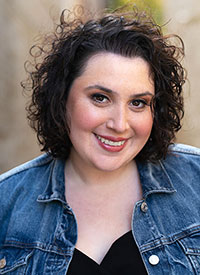 Lauren Magaziner
Dear Reader,
Four simple words jumpstarted an entire book series: mythical beast animal companions. After all, who wouldn't want a kraken, unicorn, dragon, kitsune, or phoenix as a lifelong familiar?
In THE MYTHICS, five very different girls are tasked with saving the world from a formidable villain. To do so, they must work together to find their mythical beast companions and unlock their powers. The thing these girls discover is that there is nothing more powerful than friendship, supportive bonds, and compassion for others.
With charming illustrations by Mirelle Ortega, this new fantasy adventure series is perfect for fans of The Baby-Sitters Club and Pokémon. Each volume in this five-book series will be narrated by a different Mythic in the group; I hope you join me on their epic journey!
Email
lauren@laurenmagaziner.com
 for a chance to win a signed copy.
Warmly,
Lauren
www.LaurenMagaziner.com
"The overall tone is positive, focusing on teamwork, building each other up, and problem-solving. This swashbuckling adventure is the perfect entry point into a new literary world." —
Booklist
"A fun first installment in a new series that will prime readers for more." —
Kirkus
The Mythics / Lauren Magaziner / HarperCollins

Price: $16.99 / ISBN: 978-0063058880 / Published: September, 2022

Ages 7+ / Middle grade fiction