KidsBuzz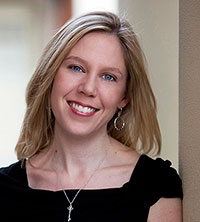 Stacy McAnulty
Dear Reader,
Do you remember a few years ago when the Mega Millions and Powerball jackpots were approximately half a billion each? My family got swept up in the frenzy and we had a blast imagining how we'd blow through our millions if we won. An around-the-world vacation topped my spending list. My new novel, MILLIONAIRES FOR THE MONTH, grew from these fun conversations.
In the book, an eccentric billionaire challenges two kids to spend $5,368,709.12 in 30 days. While the boys certainly have a good time with their new found (temporary) wealth, I loved exploring the things money can't buy: true friendship, more time, a dog's love.
So, how would you spend $5 million in a month? I hope you find the story to be both thought-provoking and daydream-provoking.
Over and out,
Stacy McAnulty,
Author of
The Miscalculations of Lightning Girl
StacyMcAnulty.com
"The realities of middle school are well wrought, with crushes and crushing embarrassment alike.... The final message about money rings true."  —
Publishers Weekly
"Reads like a fun family film..." —
Kirkus Reviews
Millionaires for the Month / Stacy McAnulty / Random House

Price: $16.99 / ISBN-13: 978-0593175255 / Published: November, 2020

Ages 8-12 / Middle Grade Fiction