KidsBuzz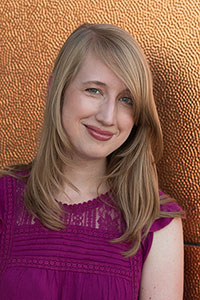 Joanna Ruth Meyer
Dear Reader,
BENEATH THE HAUNTING SEA is my love letter to music and words. It's about a girl who struggles against her fate and a boy filled with secrets. It's about the power of stories and the strength of love and an impossible journey that changes everything.
When Talia gets banished to a dreary mansion on the edge of the Northern Sea, she's betrothed against her will to Wen, a brilliant, moody musician, but finds herself falling for the far more dashing Caiden instead. As she attempts to navigate the creepy old house and its many secrets, she's drawn to the ancient myths of goddess Rahn, who holds the dead captive in her hall beneath the waves. Always the sea is whispering its haunting music into Talia's ears, calling her toward her destiny. But will she answer?
Please email me at
joannaruthmeyer@gmail.com
to enter to win a signed copy of BENEATH THE HAUNTING SEA. I'd love to hear from you!
Joanna Ruth Meyer
JoannaRuthMeyer.com
"Epic, musical, and tender." —
Kirkus Reviews
"Combining an unforgettable world, fearless characters, and an age old mystery, BENEATH THE HAUNTING SEA is a fantastic read from start to finish." —
Lauren's Crammed Bookshelf
"A pure delight to read! One of the most stunning YA novels I have ever read." —
Bookish Delights
Beneath the Haunting Sea / Joanna Ruth Meyer / Page Street Publishing

Price: $17.99 / ISBN: 978-1624145346 / Published: January, 2018

Ages 12+ / Paperback / YA Fiction