KidsBuzz
I Do Not Like the Rotten Egg Scent in Yellowstone National Park


Meet the author
Penelope Kaye
(Ages 4-8)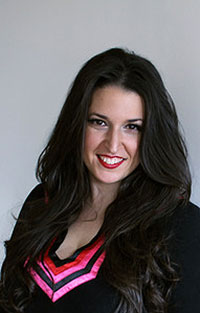 Shani Michelle
Dear Reader,
I'm so excited for you to read YOU SHOULD HAVE SEEN THIS COMING.
A mystery filled with twists that will keep you guessing until the very end...
A romance...
A touch of the supernatural...
This is the type of book I have wanted to write since I was little.
From everything Christopher Pike and R.L. Stine to Ellen Raskin's
The Westing Game
, I was constantly at the library and my favorite bookstores trying to stock up on every mystery book I could find.
I fell in love with the genre, and now, many years later, I get to introduce my own book to the world.
YOU SHOULD HAVE SEEN THIS COMING is a high-stakes YA supernatural thriller with vibes of a psychic
Veronica Mars
and the chills of
One of Us is Lying
.
I hope you'll love it as much as I do!
Happy Reading,
Shani Michelle
(P.S. I'm happy to answer any questions or take part in author interviews or zoom events. I can be reached at
shaniwriter@gmail.com
)
"With vibes of
Veronica Mars
, Lois Duncan, and
A Good Girl's Guide to Murder
, Shani Michelle's YOU SHOULD HAVE SEEN THIS COMING is a fast-paced, suspenseful, and fun story of psychic sleuthing. Smart and relatable Hayden's voice captured me from her very first scenes ― and I couldn't stop turning pages until the book's very satisfying conclusion." —Emily Arsenault, author of
When All the Girls Are Sleeping
and
The Leaf Reader
"Chock full of eerie visions, secrets, and lies, YOU SHOULD HAVE SEEN THIS COMING is a suspenseful mystery with a supernatural twist that will have you racing to the explosive finish!" —Kit Frick, author of
I Killed Zoe Spanos
and
Very Bad People
"A smart, fun supernatural thriller packed with zingy dialogue and paced to read in one sitting. I couldn't get enough of Hayden, the scrappy protagonist who monetizes her psychic powers to feed her struggling family―or her simmering romance with Brody, the town golden boy who may or may not have a thing for supernaturally gifted girls. Throw in a kidnapping, a shady sheriff, and a football team full of suspects, and you get the perfect whodunit. I just wish it came with popcorn!" —Anna Hecker, author of
When the Beat Drops
"The kind of taught, suspenseful thriller that grabs your attention and doesn't let you go until the last page. I needed to know how it ended but I never wanted it to end!" —Sandy Hall, author of
A Little Something Different
"A thrilling read from the first page.... perfect for fans of Karen McManus and Jennifer Barnes's The Inheritance Games series." —Samantha Hastings, author of
The Last Word
"Told in dual distinct voices, one full of teenage wit, and the other from a girl in peril, this YA suspense story explores the relationship between destiny and the ability to create your own future. A supernatural mystery at heart, YOU SHOULD HAVE SEEN THIS COMING by Shani Michelle, is the perfect balance of psychic thriller and teen angst." —B.R. Myers, author of
Rogue Princess
You Should Have Seen This Coming / Shani Michelle / Macmillan

Price: $17.99 / ISBN: 978-1250294777 / Published: April, 2022

Ages 13-18 / YA